Eptec is a specialist engineering contractor in Asset Preservation and Rehabilitation. Its expertise delivers Asset Life Extension of complex operational assets through a range of solutions for Corrosion Protection, Concrete Rehabilitation, Fibre Reinforced Plastics, Waterproofing and Linings, and Insulation.
In house, Eptec's coatings services include blast & paint, concrete repair & injection, cathodic protection, and steel repair and, together with a range of associates, our combined skills and experience reach across the complete asset life extension spectrum.
The company works across a range of sectors including transport, utilities and industrial. Typical characteristics of Eptec projects include:
Time constrained
Conducted in complex operating environments
Assets are of strategic or critical to our client's operations continuity.
Eptec has the ability to provide a range of services in a variety of contract forms to suit individual Regional requirements, including:
Contracting as a prime to complete complex infrastructure projects.
Provision of consulting services directly or through our associates to manage project approvals, asset life extension studies and planning, engineering support and project planning, management and execution.
Provision of skilled labour, including wet and dry hire of plant and equipment to support bridge and infrastructure projects.
Eptec has built a range of quality systems and processes that support its Defence work and these have been migrated to our other Service offerings. This coupled with the training of a permanent workforce of over 250 people, is supported by strong financial backing and balance sheets. Eptec is a fully Australian owned company, whose shareholders consists of key executives and a significant Private Equity enterprise.
These characteristics are what underpin Eptec's actions, differentiates Eptec from the majority of other providers and makes us attractive to many clients. We have the ability to invest with or in support of our clients to meet the current and future requirements of their customers.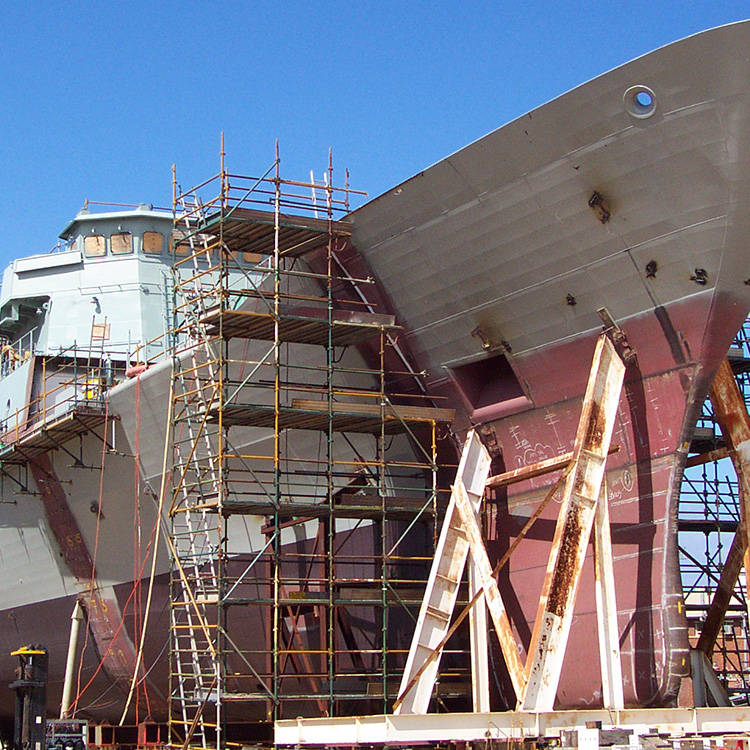 Linings and Waterproofing
Fibre Reinforced Plastics