Project Details
Eptec was contracted by BMC to design, supply and install a cathodic protection system for the Bennelong Apartments located in Sydney, Australia.
The apartment building was originally completed in 2000, and due to its location, the basement walls have been built hard up against the face of the sandstone excavation. The Western side of the Bennelong building has a wall of concrete built in close proximity to the Sydney harbour. Due to a combination of this, and a mixture of constant water leaks, the corrosion activity needed to be addressed.
Eptec's project team designed and installed a cathodic protection system for the Western falls, hobs and floors of the Bennelong apartments. This was completed alongside other works such as concrete repair, high pressure cleaning and injection work over several months.
The work space was of a narrow capacity, and accessibility was limited, however the Eptec team successfully completed the project safely, within budget and within the client's time frame.
Description of Works
Demolition of blockwork walls
Concrete repairs
Surface preparation works (High Pressure cleaning, Scabbling)
Cathodic Protection design, supply, installation and monitoring
Injection works
Shotcrete application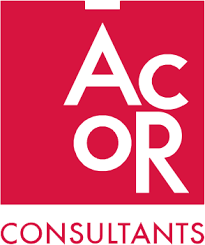 Prime
Building Management Committee
Location
Sydney, NSW, Australia