Darling Harbour Western Distributor
Project Details
Eptec's Darling Harbour Project was completed on one of Western Distributor roadway bridges (B6794) that spans across the Darling Harbour precinct south of Cockle Bay, west of the Sydney CBD.
Eptec was contracted by Ventia Boral Amey JV to rectify the widespread blistering of the existing coating system, corrosion of the steel road girders and bridge bearings. The project commenced in April 2020 and was completed in December 2020.
This project required special setup and scaffolding containment and equipment. It was undertaken during day and night for the duration of works. It was located in a high profile, heavy pedestrian foot traffic area. Environmental management, public relations and operating hours were highly sensitive in this location.
The project was completed on time in a safe manner to the full satisfaction of all stakeholders.
Description of Works
Removal and reinstatement of existing landscaped garden
Design and installation of a raised floor system in all site compounds
Design, installation and fabrication of a suspended access scaffold system
Installation, operation and maintenance of a fully sealed and mechanically ventilated containment system
High pressure water washing of steel surfaces• Dry abrasive blasting including new robotic Vertidrive blasting and low noise Tornado abrasive blast nozzles
Application of protective coatings by airless spraying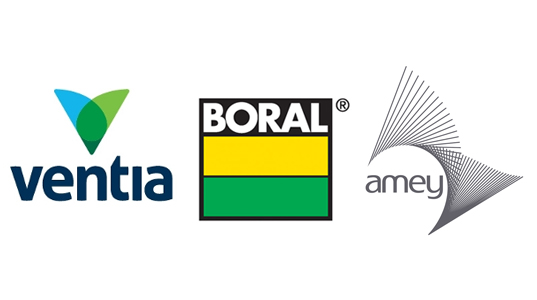 Client
Ventia Boral Amey JV
Location
Sydney, NSW, Australia